First things first... INSERT SLOW CLAP...


DIED AND GONE TO HEAVEN(LY BODIES).
The level of obsession I have for this woman is beyond words. To even think she'd ever so much as lay a fingernail on one of my bags is a dream I'd like to put out into the world. (Hence the above photo.) 

SIDEBAR: I've been laughing to myself all day bc I posted that picture on Instagram and people really are commenting "THIS IS PHOTOSHOPPED." NO SHIT.  If JLo wore @GreevingCards last night I would be dead today. With a smile on my face.


*LITERALLY BURNS SAGE, RUBS COCONUT OIL AND CRYSTALS OVER ENTIRE LIFE TO BE JLO*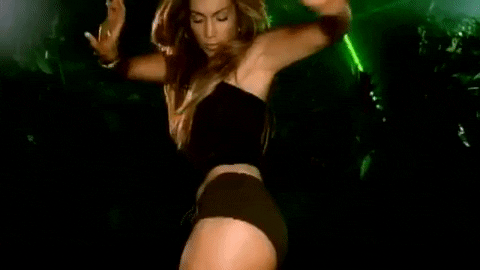 SIDEBAR: That bag with her actually is new. And v. appropriate to life. If you aren't regularly doing all those things you should totally implement them into your daily routine. Also, if you like the bag YOU CAN SHOP IT HERE. 





I have a funny little story to share today...
DISCLAIMER: PRIOR TO THE EVENTS OF THIS FOLLOWING STORY TAKING PLACE, I DRANK A LOT OF TEQUILA AND SMOKED A LITTLE TOO MUCH GORILLA GLUE. (If you don't know what that is, look it up.)

SIDEBAR: Sorry ma.

So over the weekend, I did a little bit more drinking than I usually do. I'm usually good for one night that's a little excessive out of either Friday and Saturday. But this weekend I did both and Sunday too. Not proud of it but I learned a little somethin' somethin' so stop judging. Bc everything has it's purpose, even a hungover weekend.



Have you ever been out late enough that you hear the morning birds chirping? (BLINK TWICE IF YOU'RE USED TO ACTING LIKE ME / GARBAGE EVERY NOW AND THEN OR DON'T BLINK AT ALL AND GET LOST IF YOU GO TO BED AT 10:30 EVERY NIGHT.)
SIDEBAR: If you've never heard Judgey Bird before than let me explain her. She is the one who is most definitely telling you that it's too late and you should go home. IN CAPITAL LETTERS. She only comes out when you should already be home. Her main job is to make you feel bad about yourself and remind you you'll have dark circles and tote bags tomorrow. If you listen close enough, she just reminded you to set your alarm.

This story takes place around 4am this past Saturday night. I was dropping off one of my gfs at her apartment... When all of a sudden I hear this bird and the bird theory hits me...

"WOW, THAT BIRD IS EXCEPTIONALLY LOUD. IT'S LEGIT SO LOUD THAT IT SOUNDS LIKE IT'S YELLING AT ME. AND JUDGING ME? IS IT JUDGING ME? IT'S THE ONLY THING I CAN HEAR. WHAT THE F. SO RUDE, JUDGEY BIRD!"



So we laughed A LOT and the joke continued to be exaggerated, the way I do most things to the 1000th degree. But to be honest, after I made it home to my driveway I started thinking...

It's 4am, you're drunk and most likely have made a few bad decisions at some point in the night that you might be a little self conscious about. Whether it's sending those 3 too many drunk texts or having 7 too many tequila shots (I actually did both that night) JUDGEY BIRD KNOWS WHAT'S UP.



It's also so late and quiet that you have to listen. That's the key word, LISTEN.

She starts out soft... asking you where you're going and what you're doing. Even if you're behaving and on your way home she's still judging you for driving after having a few (MORE) drinks than you should have. She knows better and so do you.
SHAME 1.



After she realizes you hear her she digs a little deeper..
"Why did you text AND call him? He didn't even call you back after you hung up on him by mistake? You look kinda dumb but hopefully he'll forget about it in the morning."

SHAME 2.



Now we're really cookin with fire. *Looks down* "Should I have worn this shirt tonight? Or has my bra been showing all night? My cleavage is blazin strong, no wonder nobody was looking me in the eyes." 

SHAMIN IT UP.
In a matter of minutes, Judgey Bird has convinced me that I not only shouldn't have been driving but I look like an idiot and maybe my man is cheating on my because he didn't call me back. This is overboard. Go to bed. 
SHAME 38.
PLUS ANXIETY LEVEL 136.


Now I'm home in bed.. JB has my attention fully and I realize something v. important: 1. (Slightly unrelated but ironic truth) My name is Robyn and I literally AM A JUDGEY BIRD. 2. Judgey Bird is just YOU, your conscious / inner dialog talking (or in my case yelling) at you. Not only is Judgey Bird you, she's a good friend if you let her be one. She listens when you need her to, she reprimands when you need it, she's 99.9% of the time always right, you can always trust her and you really do need her to keep you in check. Yes, she attacks you when you're vulnerable and have your guard down but that's when it's easiest for you to surrender to the truth.
Further conversations in my head lead me to understand that this Judgey Bird story/revelation is simply a metaphor to always remember to be your own best friend. It's pretty easy for a negative thought to sneak in and take over but the more self aware you are, the more you learn what to listen to. Trust and listen to your gut. Know when to say no and when you should go home and sage yourself. Most importantly, remind yourself to 
KEEP YOUR J LO GLOW ON

at all times.


To think this whole concept came to me when it did makes me laugh. I'm brilliant? Thank god for my lists of lists because for some reason I knew I should write this ideas down. I knew Judgey Bird wouldn't direct me wrong!



See you next Tuesday.
Love you more than pizza.
xx,
ROBYN


Ps.
CATHOLIC MALIBU BARBIE WITH YOUR LEE PRESS ON NAILS, NOT FEELIN IT. GO HOME. Don't bother talking me out of this either.