Oh, hello there.
Here is an actual representation of me on the phone this morning: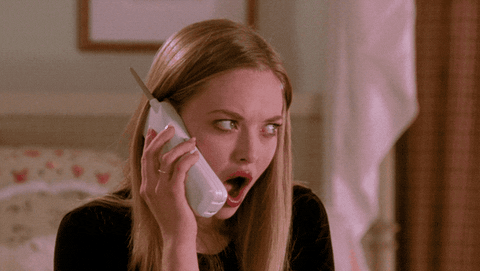 What a stupid day.
THE.
WORLD.
TRIED.
IT.
AND.
ME.
TODAY.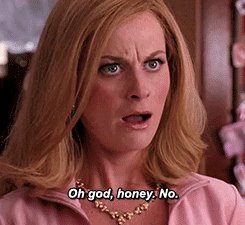 I almost have no words. But, ya know, I also still have the words.
I'm trying to find the blessing in today. Somewhere. Anywhere.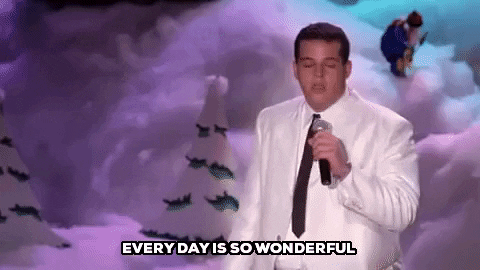 So, here's the scoop(s):
I woke up this morning to a call from my bank's fraud dept to find out that someone stole my card info and went on a SH.OP.PING. SPREE.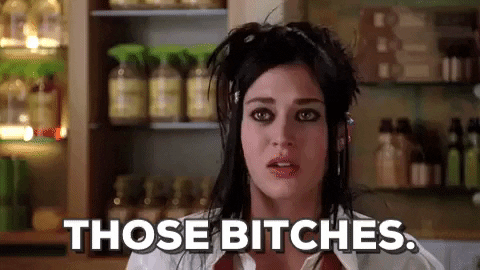 I have many problems with this.
1. This is certainly no way to wake up. (But I am grateful for my overprotective bank. Thumbs up, TD.)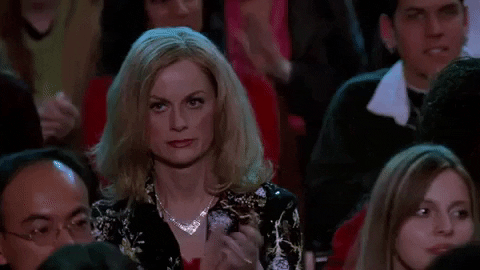 2. I literally hardly shop. No lie. So why are YOU, ma'am, shopping with my hard earned money?

3. Past few weeks I felt compelled to give away many, many bags of clothes, shoes, jackets, everything in my possession that I do not use anymore and I thought could help someone else. I didn't tell anyone about it because I didn't do it for recognition. But with that said, I never knew that "paying it forward", especially humbly in silence, means getting bent over and reamed with over $300 in charges from a Forever 21 store in Kansas. And another $400 to a Century 21.

4.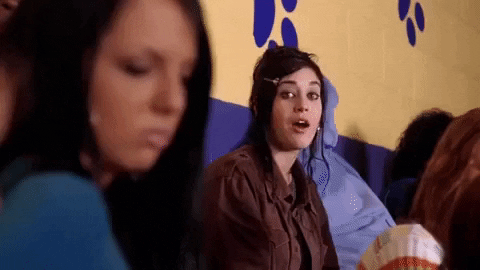 5. Annoyance level 1,909,483: The worst part is figuring out what auto payments are set up to this account and what I need to change. Also, remembering all the passwords to all the accounts I need to change sounds like a fun project I never wanted to start.
I'm done with numbered points because now I'm just angry.
SIDEBAR: I will literally fight anyone right now.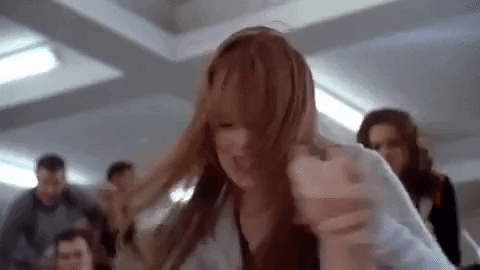 Oh, the plus side I got to spend an hour in the bank today to get everything straightened out. Fine. Thanks, Melvin.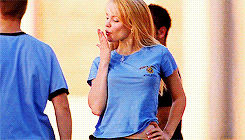 So, the other issue I have with today IS A BIG ONE.
WITH LEVELS.
SIDEBAR: Moving forward in this story, I am choosing to take the high road and NOT call out this incessant thief of a garbage creature in which I can no longer tolerate.
It came to my attention a couple of months ago that a business on Instagram had been taking my thoughts, copying my clothing / ideas / quotes, etc. and using them, word for word, in their designs. Products that have been in my store since 2015, are listed as NEW.
SIDEBAR: New to YOU, not new to this earth.
SIDEBAR PT 2: THIS TOPIC SETS MY GUT, SOUL, AND HEART ON FIRE. IT ALSO GIVES ME AN ITCHY RASH ON MY CHEST.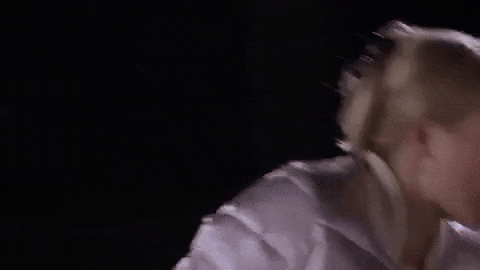 Now that being said, I do realize that people draw their inspiration from many places. Also, maybe there is a chance that she also relates to WEARING BLACK, LOVING DOGS AND AVOIDING PEOPLE, like many of us. So I as kindly as I could, I approached her months ago on the subject in an effort for some clarity. As angry as I was, I still tried to keep an open mind in the conversation with her. We had some words and legal threats were passed, in my direction, AS IF I WAS IN THE WRONG, and she ended up blocking me.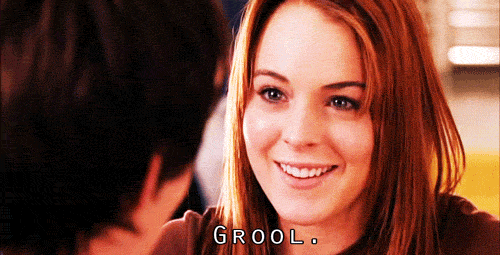 After I let the rage out, I let it go. I made it my plan to continue to be me and not let some lazy unoriginal mean girl destroy my spirit or what I have built and created. I still put my all into my business because that's just who the F I am.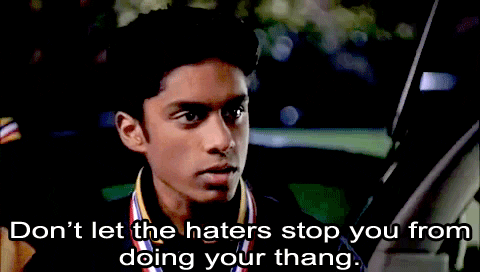 WELL TODAY, IT HAPPENED AGAIN.
I stumbled across my thoughts and my designs on her page. And I lost all of my shit.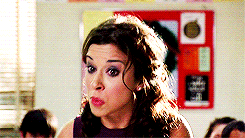 Am I wrong for feeling this fire? This can't all be ego if it's also plain unethical.
I'm sure you're thinking simple, sue her. Or--- that's okay, you're copyrighted.
The answer is not that easy to either of those "solutions". I also do not have the energy to talk legalities right now.
Again, I have many problems with this.
1. I am a small business owner. I REPEAT, I AM ONE PERSON. Everything I put out, everything I've created, has been thought from ONE BRAIN. It's come from deep, deep down in a painful or crazy or funny part of my soul. I turn all of my feelings INTO SOMETHING. It's the only thing I know for certain in this life. Even if it's not for Greeving Cards, it becomes something. I never give myself much credit but at this point in my career, I consider myself an expert at channeling my emotions into my work. Lord knows I possess enough of them.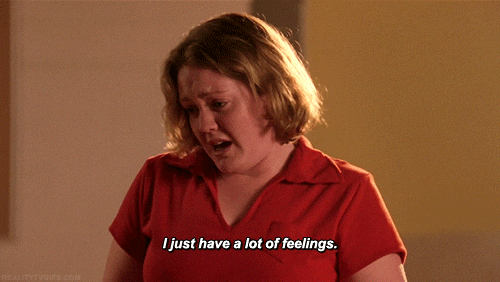 2. I am a woman. And said thief is also a woman.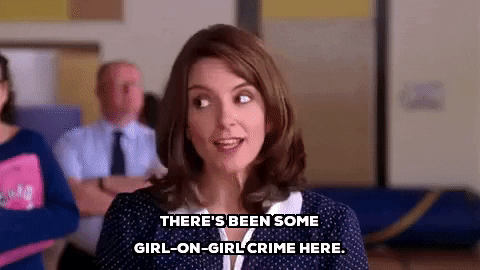 Yes, you read that correctly. Which means, to me, that she's broken any code of character I find important. Anything in which I live by, disregarded for the all mighty doll-hair. That speaks miles of character.
3. Within the combination of points 1 + 2 lies my current problem.
3a. Why are you, a woman, stealing the hard work of another woman? Do you like my ideas? You like my style? Thank you! Wow, literally I'd cry if you told me that. That's how soft I am, how much I love connecting with likeminded people and a testament to how flattered I'd be if you approached me. LET'S COLLAB YOU BEAUTIFUL HUMAN AND BE AWESOME TOGETHER. 
3b. We, as women, have enough to deal with and shit that we're constantly fighting against. Why are you also against me? Why are you crushing the spirit and hard work of another woman? AND THEN DENYING IT AND RUNNING AWAY.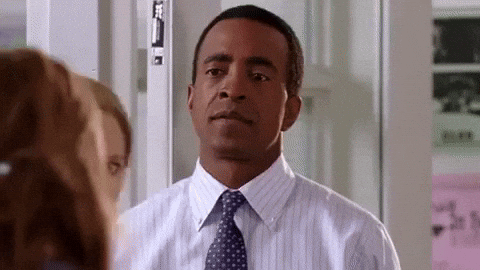 And these people are just living among us and sleeping at night.
I'm not going to turn this into The Sufferage Act, or a pity party but I am just so disappointed on so many levels.
The only way I can kind of correctly describe how I feel is as follows:
All day long I felt like I'm standing in the middle of a field already naked and afraid but people are still finding more things to take from me. All the things that matter. My time, my ideas, my belongings, things I take pride in and most importantly my creativity. All stolen from me.
Or, the overall combination of the TWO acts of fraud agains me today kinda feels like this:
Either one is a real shit, SHIT FEELING.
I am not Target. I am one person who literally started her business in her basement. How dare you take my blood sweat and tears and call it your own? And how dare you not own up to it and continue to come for me?
Although I'm taking it woman to woman, it's still human to human.
Where are your morals? Where is your originality?  Don't you want to be heard? You have a voice too Sis, fucking use it.

I have a very hard time seeing situations like this as flattering. I am being stolen from and I need to find a way to fix this feeling within myself.
Greeving Cards is my child. Period. WHY DON'T YOU JUST COME INTO MY HOME AND OFFICE AND TAKE EVERYTHING OUT FROM UNDER ME? Because that's exactly what you're doing.
I don't understand.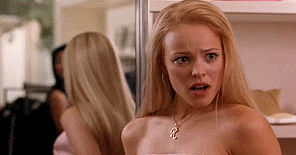 Yes, "they" say imitation is the highest form of flattery... but who has ever met "they"? And "they" have probably said some other stupid shit before too that nobody agrees with. So, fuck them.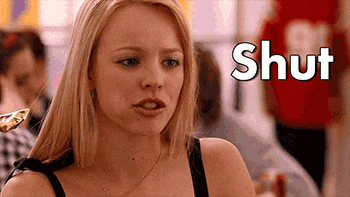 The only positive I feel after talking about this shitty Thursday is that we all now know that Mean Girls .gifs, as you can see, can tell any story. I'm floored. Overly impressed. The connection and ease in which they fit their way into this soul crushing story is the silver lining to today. It actually made me smile. So maybe that's my take away for today; a half ass smile.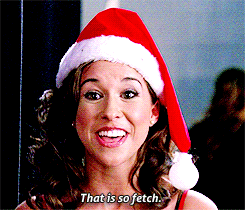 Other than that, I don't know. I feel pretty defeated. I know it could all have been a lot worse and I know that a bad day doesn't mean a bad life.
As for the rest of this day...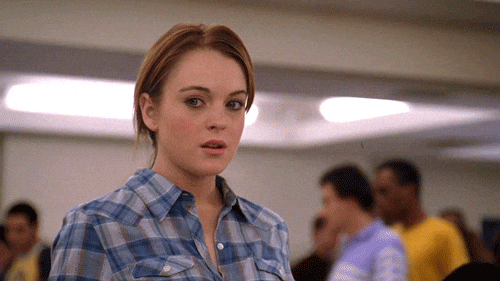 I'm looking forward to going to sleep and trying again tomorrow.
LOVE YOU MORE THAN MEAN GIRLS GIFS.

SIDEBAR: I still don't know how to pronounce "gif".
Bye.
xx,
ROBYN